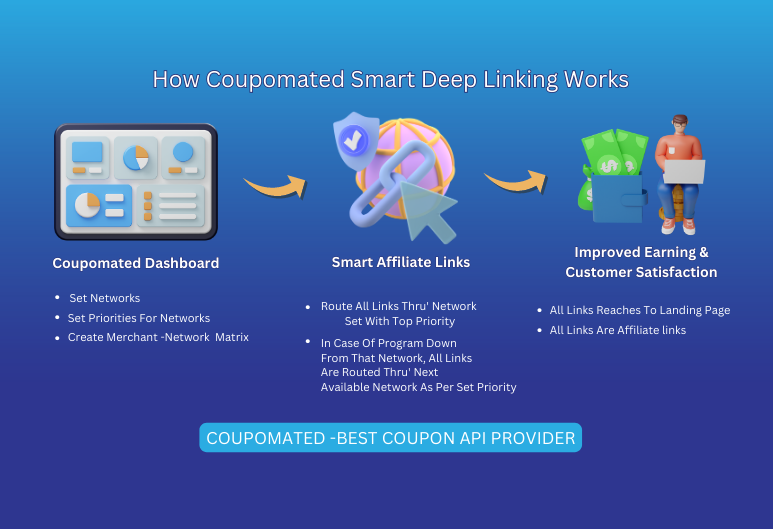 Get more affiliate sales and leads with Smarter Affiliate Links. Give your readers and customers a better experience, improve your search engine rankings, and earn more money by automatically building smarter links to your affiliate products.

As it's evident, coupomated always takes the initiative before the trend!

Now, we have come up with an even smarter way to convert all links to affiliate links.
As you know, networks are often taking any program down at any time. Due to this, links from your website don't land on a proper landing page on the merchant's website.

This results in a bad impression to customers and also incurs a loss on potential commission earnings.

To resolve the issue, we have updated the deep linking functionality to smart deep linking.

Now, when a network pulls down any program for a merchant, the links to that merchant are routed through the next set network.

Example,

For Paytm, you can set the multiple networks from available ones, as per priority 1. OMG (Optimise) 2. Komli and 3. Playroom.

For any reason, if OMG (Optimise) pulls down the Paytm program, all your links will be routed through Komli. And in case even Komli pulls down it, then links are routed through Payoom.

Thus, you don't lose the commission and your visitors are not left inconvenienced.

And in the case of merchants having only one network, the links will be made plain (when the program is down from the network) so that, it reaches the final landing page, creating happy customers.
What action do you have to take?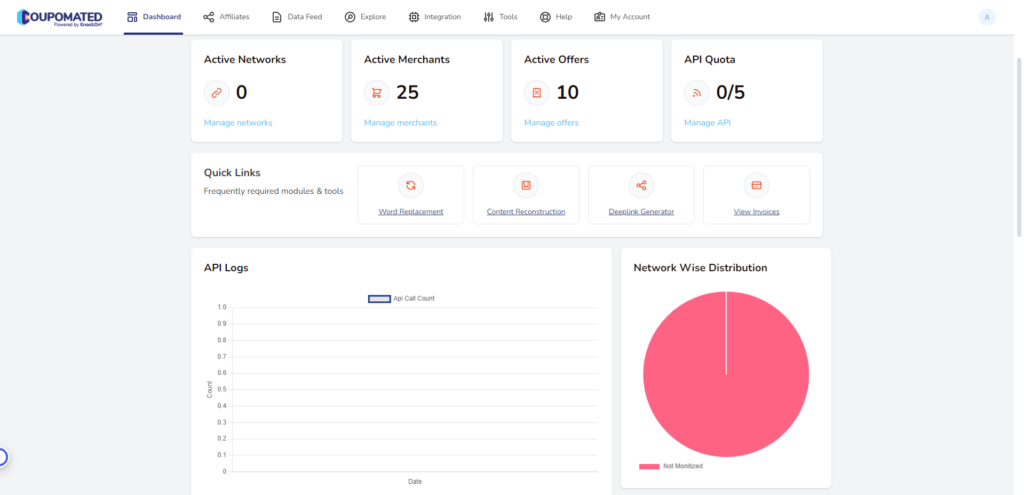 Login to coupomated dashboard and set multiple priorities for affiliate networks by going to Affiliates->Affiliate Relationship
In case, you have not configured multiple networks, please do it at Custom Network-> Configure Custom Affiliate Program.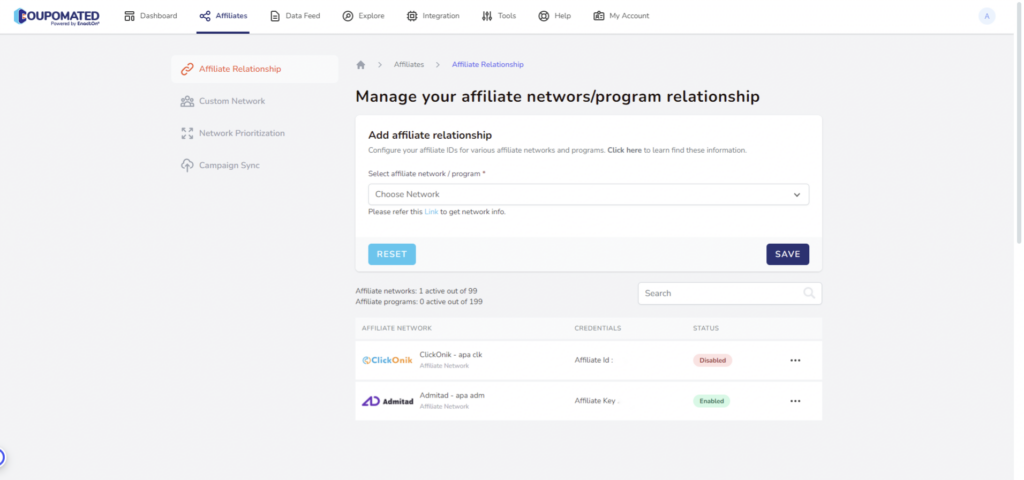 Once, the priorities for networks are set, click on the "Generate Network-Merchant Matrix" button located at Relationships -> Network Preference.

Whoa! All your merchants are now set with multiple network preferences. Check the set priorities for all merchants at Network Prioritization.

Moreover, you can change the priorities for any merchant manually by going to Network Prioritization.
Links can be retrieved using an API or a WordPress plugin.

Happy Affiliate Marketing!